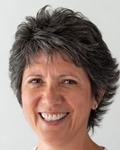 "HOME IS WHERE THE SUN IS"
Originally from Southern California, Regina has spent many years residing in Connecticut and Massachusetts and in 2011 she relocated to Arizona, the place she now calls home.
Regina earned a Bachelor's Degree in Accounting and has spent nearly twenty-five years in the financial services industry. Her long-time career in Mortgage Banking and Tax Accounting has prepared her well for a smooth transition into a second career as a Realtor.
Regina has always had a hidden passion for real estate which is evidenced through the buying, remodeling and selling of several personal residences as well as owning and managing a residential rental property.
As a professional business owner, you can always rely on Regina to place her clients interest first, to be transparent with communication and to set and exceed client expectations. Being a Realtor is not about buying and selling, it's about relationships and that is something Regina values the most.
At the end of the day, Regina enjoys being outside. When the Arizona temperatures cooperate, she enjoys cycling and hiking with her wife and two dogs. She is an active supporter of various animal rescues in Arizona, two of which are high on her list: Desert Labrador Retriever Rescue and Liberty Wildlife Rescue.